Jaguar accessories let you personalize your F-TYPE according to your taste, your lifestyle and your interests. Take a look and contact us with any questions about these or our other accessories.
Carbon Fiber Accessories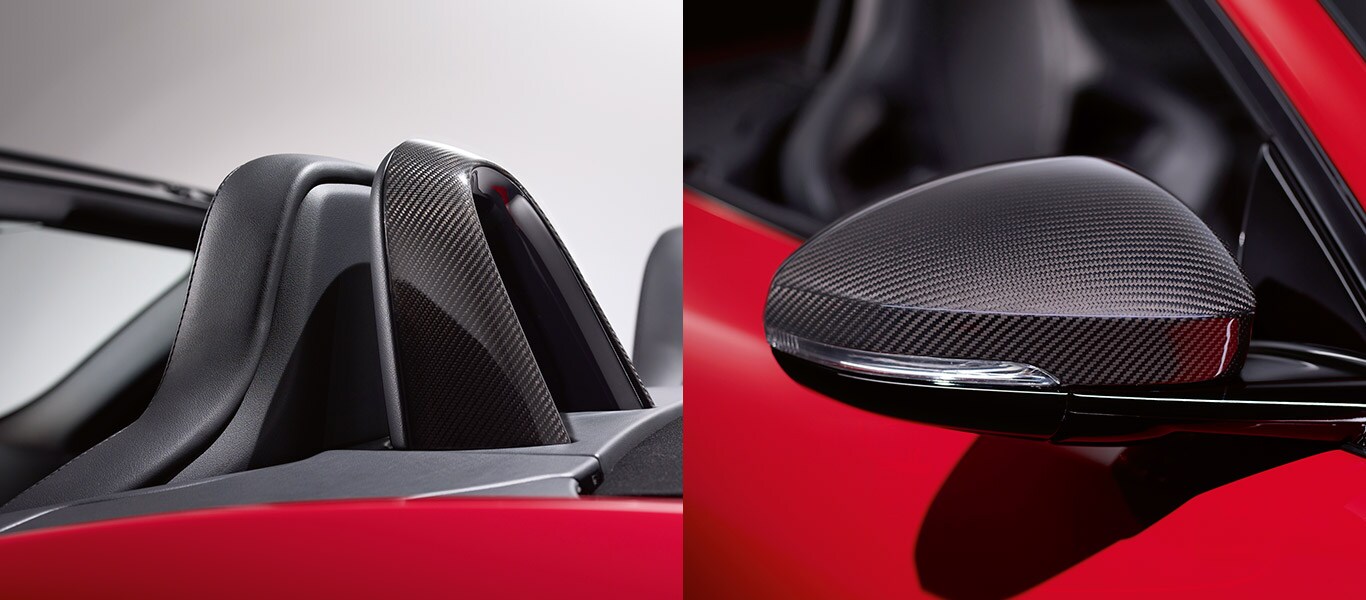 Designed, engineered and tested by Jaguar to enhance the car's assertive looks, Carbon Fiber accessories provide the ultimate performance-inspired styling upgrade. Carbon Fiber accessories offered includes Carbon Fiber Side Power Vents, Carbon Fiber Hood Louvers and Carbon Fiber Mirror Caps, as well as Carbon Fiber Roll Hoop covers. Add even more intensity to the dynamic character of F-TYPE with the durability and weight reduction benefits associated with Carbon Fiber.
Interior Accessories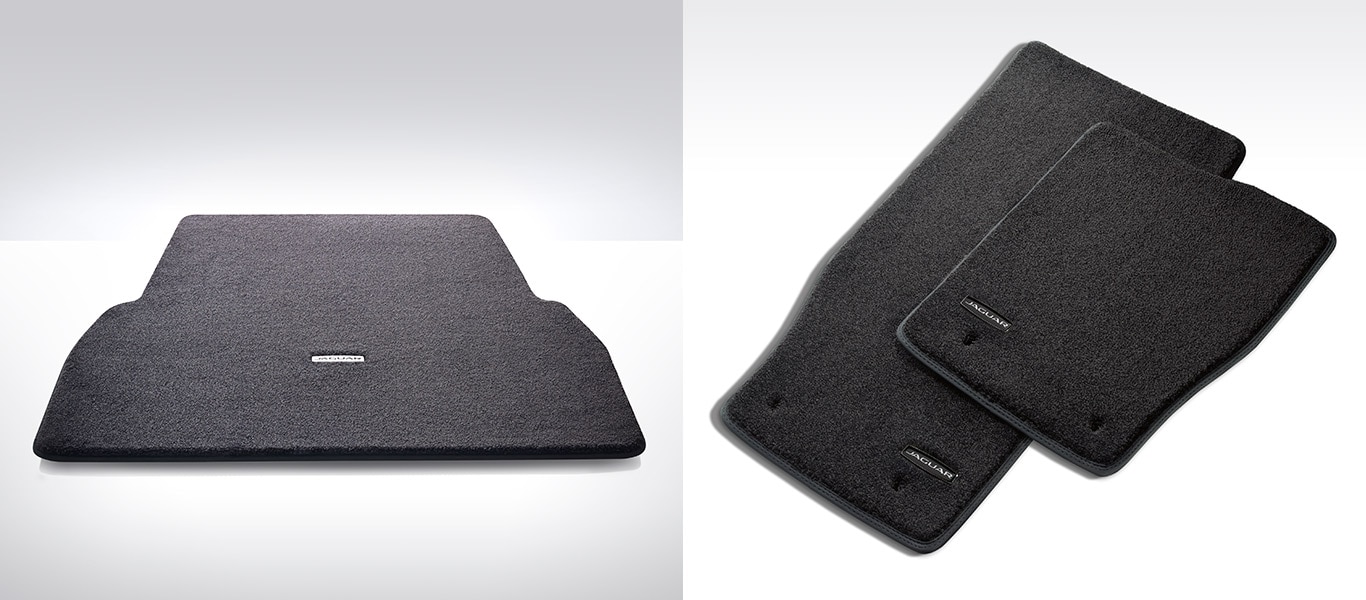 Make the interior your own space with a range of premium accessories that add luxury, style and unmistakable individuality. Choose from a range that includes the welcoming glow of Illuminated Treadplates, cool-touch Aluminum Paddles for rapid, fingertip gear changes, and the luxury and comfort of Premium Carpet Mats, which can be complemented with a deep pile Premium Loadspace Mat.
Exterior Accessories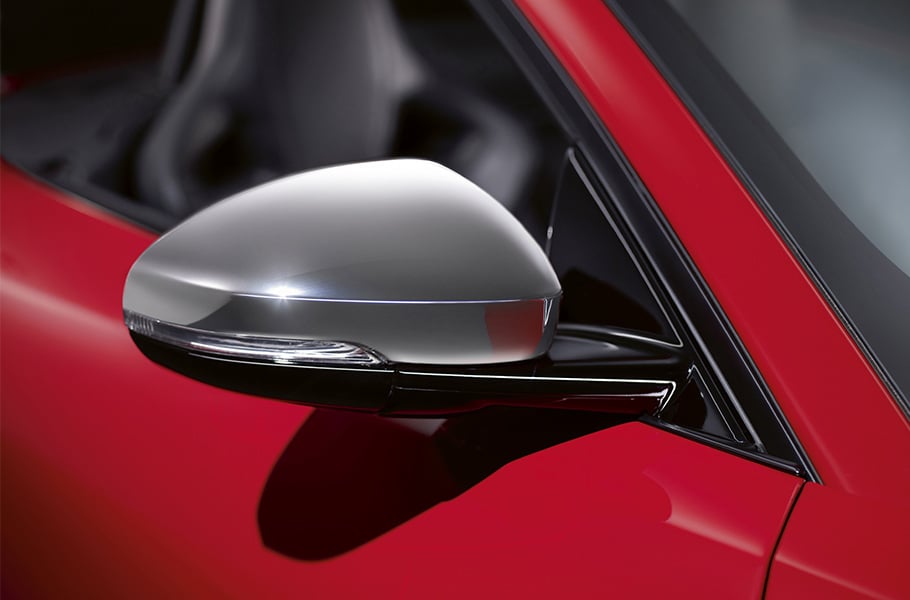 Beautiful, powerful - the F-TYPE is a true performance sports car. It's easy to make the F-TYPE a practical sports car too with a range of premium accessories designed to enhance capacity, comfort and versatility. Manufactured for a perfect fit with the F-TYPE to give maximum refinement, the accessories include a Wind Deflector to reduce drafts and turbulence within the F-TYPE Convertible cockpit and a Ski Carrier to minimize wind noise and air resistance, increasing interior comfort and benefiting fuel economy.
All of the accessories shown above will be available from Hennessy Jaguar of North Atlanta. Contact our service department at 888-209-5123 with any questions or to receive a quote, or use the link below to schedule a service appointment.